(The Philippine Star) | Updated March 18, 2015 - 12:00am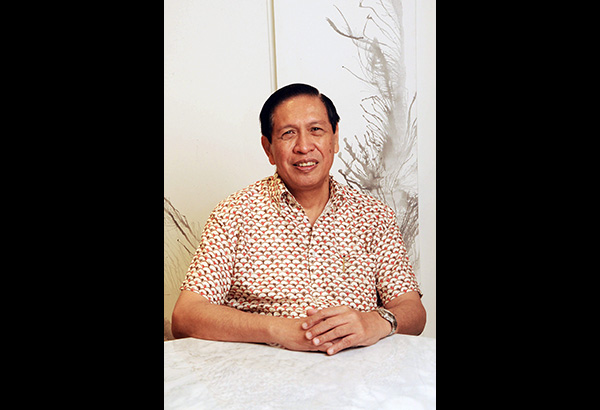 MANILA, Philippines - Sonria, the first high-end residential condominium in Barangay Ayala Alabang and Madrigal Business Park, has more to offer homeowners than fine homes. Property developers Stonebridge Corp. and GeoEstate Development Corp. are also building the 21-floor, 88-unit residence at the corner of Securities and Industry Streets to offer property investors income-earning assets.
"Sonria is both for end-users and investors. It is for people who want to live in Alabang and for those who want to earn income from rental and price appreciation," says GeoEstate chairman and CEO Francisco H. Licuanan III.
With its elegant 1-, 2-, and 3-bedroom units, family-friendly amenities, security, privacy, and prime location, Sonria already appeals to empty nesters in Ayala Alabang and young couples. A Sonria unit also has the potential to give good returns when leased because of a big demand for housing for executives of foreign companies whose factories are located in industrial estates south of Metro Manila.
Licuanan says the head office of such multinationals are often located in Makati City making Alabang a very good middle point for their executives to live in. Living farther down south means that you have fewer supermarkets, restaurants and other commercial establishments to choose from. On the other hand living in Makati makes the long drive to the factory a big hassle.
"Right now, there are a lot of expats who are staying in hotels in Alabang," he says. "Expats choose Alabang because it has all the amenities and facilities to live in."
Sonria is beside Molito, a quick walk from Alabang Town Center, while Alabang Country Club is a short drive away. The condo is also close to main roads, schools, places of worship and hospitals.
Business ( Article MRec ), pagematch: 1, sectionmatch: 1
Another good reason for investing in a Sonria property is the inevitable transition of Barangay

Ayala Alabang from a primarily low-rise residential area to a higher density, mixed use district. Licuanan explains that development often starts with house and lots. When real estate values start picking up, people start to look for townhouses and, eventually, condominiums.
"We have seen it in Makati and in Ortigas. It is going to happen in Alabang," says the real estate development veteran who was one of the planners of Ayala Alabang and former president and CEO of Ayala Land Inc., one of the top developers in the country today.
A Sonria property's value can be expected to appreciate along with the rest of Southern Metro Manila. In a recent study, research firm Cuervo Far East (CFE) projects that properties in the Southern Manila West Growth Area or portions of Las Piñas and Muntinlupa cities west of the South Luzon Expressway (SLEX) will appreciate 10 to 15 percent annually until 2019 as new road networks and residential developments are built.
Historically, property values in the area, which includes Ayala Alabang, increased by an average 20 percent yearly since 2009. In CFE's conservative estimate, land values for select residential developments in the area could rise to P100,000 per square meter by 2019 from P30,000 to P80,000 in 2014. Home owners in Ayala Alabang Village and its neighboring subdivisions have already been rewarded for their investment, with good prospects for further appreciation moving forward. Now with the development of Sonria as the first high-end residential condo development in Barangay Ayala Alabang, condominium investors can now participate in the growth of Ayala Alabang and Southern Metro Manila.
For more details on Sonria, visit www.sonria.com.ph, call 475-3702 or (0918) 990-6317 or drop by its model unit at the Sonria Pavilion at Industry corner Finance Streets, Madrigal Business Park, Ayala Alabang, Muntinlupa City.
____________________________________________________________