(The Philippine Star) | Updated May 28, 2016 - 12:00am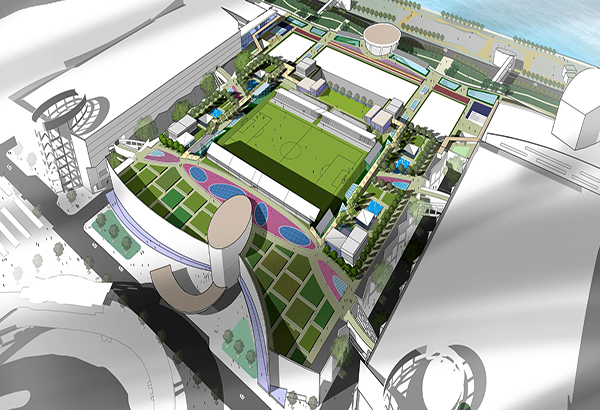 Architect's perspective and aerial view of the expanded SM Mall of Asia. (Photo courtesy of SM Supermalls)
MANILA, Philippines - The Sy family's 60-hectare SM Mall of Asia is expanding into one of the world's largest mall on the occasion of its 10th anniversary.
MOA will add about 250,000 square meters to its floor area, spanning a total of over 650,000 square meters, which will count as one of the largest in the world, a fitting milestone to a mall that has touched the lives of millions in the last 10 years, the SM Group said yesterday.
As part of its expansion, the company is embarking on a major redevelopment of the mall, which SM and SM Prime chairman Henry Sy once dubbed as the greatest project of his life.
There will be an Olympic-size skating rink which will be on the third floor is targeted to be ready by the end of the year.
A food hall, dolled up with designer furniture in tune with the mall's modern look, will also open on the third level.
New brands are also set to come in including Swedish clothing giant H&M, which is slated to introduce a 3,000 square meter flagship store.
Business ( Article MRec ), pagematch: 1, sectionmatch: 1
Furthermore, as part of the redevelopment, the mall will also have a "warmer" look and feel, according to Steven Tan, aenior vice president for SM Supermalls.
He said the interior would adopt a different color scheme and introduce wooden panels.
The mall also recently unveiled a "solar carpark" which was visited recently by no less than environment advocate and former US Vice President Al Gore.
The 2.7 megawatt MOA solar carpark is in partnership with Solar Philippines and is nearly twice the size of the 1.5 MW SM North Edsa Solar Carpark.
To add to the developments, the SM Group will also put up Conrad Manila, SM Prime's

deluxe hotel which is set to open in June this year with a new retail podium called S'Maison.
Another latest development, the Manila-Acapulco Galleon Museum is taking shape which will give visitors a unique experience in learning the history of the 250-year old global trade route where the Philippines and Mexico played major roles. The museum will highlight the galleon trade's impact on today's commerce, banking, travel, and cultural exchange.

— Iris Gonzales
__________________________________________________________________