By Ted P. Torres (The Philippine Star) | Updated April 13, 2015 - 12:00am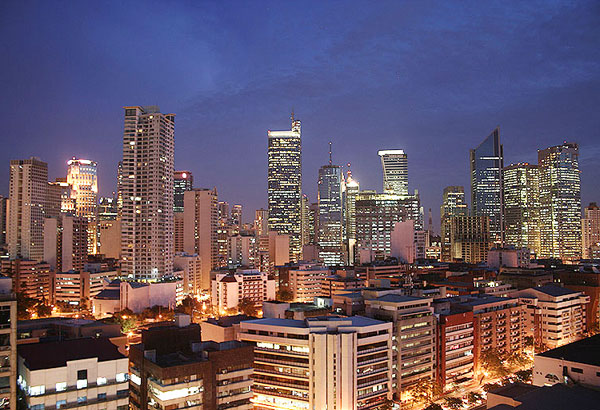 MANILA, Philippines - The property market remains strong across all sectors as top developers continue to expand due to the sustained growth of the Philippines as well as the impending Asean economic integration.
According to Pinnacle Real Estate Consulting Services Inc., the office space sector is robust due to demand from business process outsourcing (BPOs), low vacancy and increasing rents, with still a lot of upcoming supply.
The residential sector is diversifying supply, successive sales, and expanding rental markets, which is further consolidating with the market penetration of the big players with the proliferation of different retail platforms, the report added.
It said the hotel and gaming sector is increasing demand from record-high tourist arrivals, while the industrial sector is boosted by the expansion of manufacturers entering in joint ventures for government lands.
Twelve infrastructure projects worth P184.4 billion had gotten the government nod, while another P890 billion worth are in the pipeline.
For top real estate developers, the influx of Asean investors and tourists means they can enlarge the plate to accommodate the expanding pie.
The Ayala Group is leading the way by increasing its target capital expenditure to P100 billion this year as compared to P70 billion last year, or an increase of 43 percent.
"Apart from increasing their usual residential developments catering to all segments of the market, including the socialized housing, the Ayala Group is boosting its office, shopping center and hotel portfolio. It is even embarking on education venture as well," the report said.
Meanwhile, SM Prime disclosed its capital expenditure for 2015 at P66 billion to open more shopping malls, residential projects, office buildings and hotels. It also expanded its hotel operations.
At present, it has four hotels and targets to open its Park Inn by Radisson in Clark, Pampanga and Conrad Hotel Manila at the Mall of Asia by the fourth quarter this year.
The Megaworld Group, buoyed by robust net income growth, is sustaining its township developments to service various segments and sectors in the real estate market.
Megaworld, together with its subsidiaries Suntrust Properties Inc., Empire East Land Holdings Inc. and Global-Estate Resorts Inc., would launch five new townships: two in Luzon, two in the Visayas and one in Mindanao, with a total land area of around 400 hectares.
This will bring Megaworld's total township land area to 3,100 hectares by yearend. Based on earlier reports, the Megaworld Group is targeting to invest more than P230 billion until 2018.
Robinsons Land Group recently acquired the 18.5- hectare Mitsubishi property along Ortigas Avenue, where it would build a major township. In addition, it would expand its residential, office, hotel and mall portfolios nationwide.
Vista Land and Puregold, on the other hand, are intensively exploring their core competence. The Vista Land Group has been penetrating tertiary cities where other national brands are still contemplating on, and has been expanding its commercial retail investments. The Puregold Group has been solidifying its position in the retail sector.
Other major players are also expanding into other sectors such as transportation and toll ways. DMCI, Filinvest, Metrobank/Federal Land Groups have been steadily beefing up their investments in the power sector as well.
___________________________________________________________