By Danessa O. Rivera (The Philippine Star) | Updated June 26, 2015 - 12:00am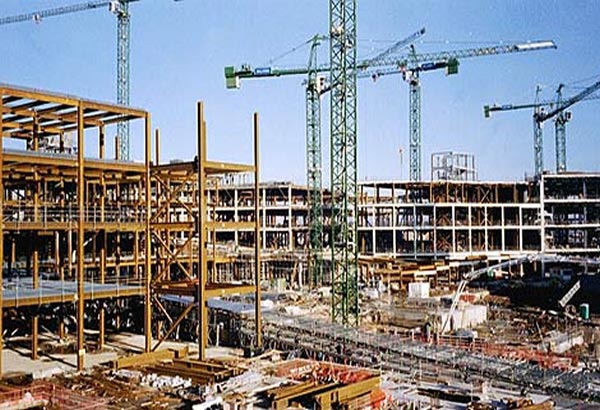 Anchor Land Holdings Inc. is setting a P21-billion capital expenditure in five years, of which P5 billion will be allocated this year, Anchor Land CEO Steve Li said after the company's shareholders' meeting. File photo
MANILA, Philippines - Anchor Land Holdings Inc. will continue to concentrate on developments in Metro Manila, earmarking P21 billion for a mix of upscale residential and office projects in the next five years.
The high-end property developer is setting a P21-billion capital expenditure in five years, of which P5 billion will be allocated this year, Anchor Land CEO Steve Li said after the company's shareholders' meeting.
He said the five-year capex would finance the company's 13 projects, of which six would be rolled out towards the end of 2015.
"All of these will be ongoing. We are launching six projects in the last part of this year. So together with the existing ones, we will have 13 working projects," Li said.
The six projects include three residential projects, the 63-story Anchor Grand Suite in Binondo, Manila and the 43-story Emerald Grand Suites along Roxas Blvd. and another residential and hotel in Binondo project; one hotel development called Emerald Hotel; two-tower, 12-story office buildings and a commercial center in Aseana Business Park in Parañaque City.
While major developers are branching out their developments in the provinces, Anchor Land will continue to invest in the Metro Manila.
"We still believe there is untapped market. We don't want to diversify our resources so we are more concentrated in Manila as of this time," Li said.
In particular, the company official said the Aseana Business Park will house most of the developments as it is seen "most promising."
Li said the residential projects will remain to serve the high-end market.
"Ever since, what we are doing is more focused on the niche market. A lot of developers are focused on their size, so our development is more focused on the family end-users and the bigger-sized development," he said.
Emerald Grand Suites will have 51 units, Anchor Grand Suites with 400 units while the other Binondo development will have 250 units mixed with the hotel component.
Meanwhile, the office buildings and commercial areas are part of Anchor Land's commitment to build on its recurring income.
"Last year we had a significant drop. so we are trying to go back to regular momentum," Li said.
In 2014, Anchor Land posted a 40 percent drop in net income to P662.37 million from P1.11 billion in 2013 on lower revenues.
The trend continued into the first three months of 2015, as net profits fell 14 percent to P184.83 million from P214.48 million a year earlier.