By Richmond S. Mercurio (The Philippine Star) | Updated August 13, 2015 - 12:00am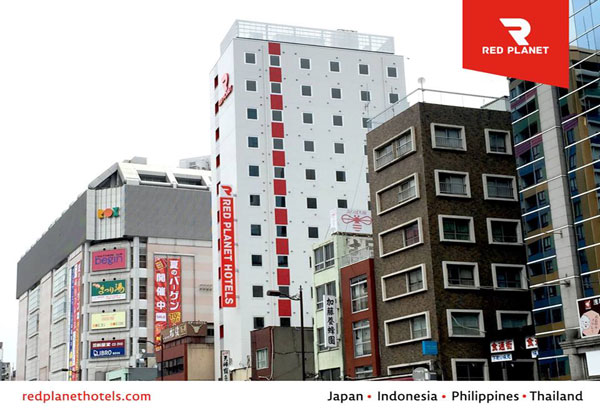 The expansion is expected to double Red Planet's current hotel network of 10 as well as more than double the number of its rooms to about 4,000 from its current 1,720. Photo from Red Planet Facebook account
MANILA, Philippines - Red Planet Hotels Ltd. is investing $85 million (about P4 billion) to double the size of its budget hotel chain in the Philippines over the next five years, its top executive said yesterday.
In an interview, Red Planet chief executive officer Tim Hansing said the hotel operator plans to bolster its operations in the country through its new Red Planet hospitality brand by building 10 new hotels until 2020.
The expansion is expected to double the company's current hotel network of 10 as well as more than double the number of its rooms to about 4,000 from its current 1,720, Hansing said.
Of the 10 new hotels to be built, Hansing said three sites have already been secured in Cubao, Manila Bay and Binondo, with construction of the hotels expected to commence within the year, he said.
"The Philippines has been a great market for us. We came in just at the right time. There was an under-supply of value hotel accommodation. It's just been fantastic for us to be at the right place, at the right time," Hansing said.
Red Planet Hotels, formed in 2010, is a privately-owned regional hotel company focused on Asia's expanding value hotel sector.
The company recently ended its global franchise partnership with Tune Hotels, the value hotel chain of the Tune Group of Malaysian entrepreneur Tony Fernandes. It has already rebranded all of its existing Tune Hotels into the Red Planet brand since July 10.
In the Philippines, Red Planet's 10 operating hotels are located in Makati, Aseana City, Ermita, Quezon City, Ortigas, Angeles City, Cebu, Cagayan de Oro, and Davao.
"We already have hotels in Davao, Cebu, Cagayan de Oro and Angeles so at the moment we're really going to continue expanding mostly in Metro Manila," Hansing said.
"We started here about three years ago. We already opened 10 hotels and we have 1,720 rooms which I think is a record in the Philippines to open so many hotels in such a short span of time," he added.
He said the company has already invested some $80 million in the Philippines over the last three years.
He said their investments did not go to waste as Red Planet is now the market leader in value hotels in the country.
He said the occupancy rate of Red Planet Hotels locally ranges from 85 percent to 100 percent depending on the location.
Hansing added the hotels have also been receiving strong patronage from the local community as almost 90 percent of their customers are Filipinos.
"This market is very strong. It's the biggest category in the hotel supply so there are more people wanting to stay at this end of the market than anywhere else. If it's a five-star hotel, there are not many people who'd stay so it's a smaller market," Hansing said.
For this year, Hansing said the company expects a 30 percent increase in revenue for its Philippine operations.
_________________________________________________________