By Richmond S. Mercurio (The Philippine Star) | Updated November 3, 2015 - 12:00am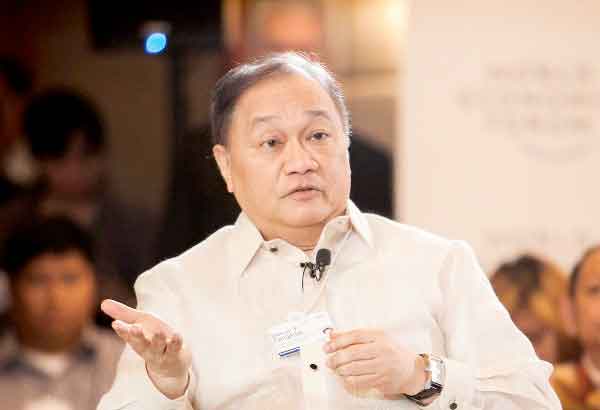 As the deadline for the Asean Economic Community (AEC) nears, business tycoon Manuel V. Pangilinan said the Philippines remains unready for the economic unification of the regional market. WEF
MANILA, Philippines - Ready or not, the Philippine business community has no choice but to face tougher competition from its regional counterparts.
As the deadline for the Asean Economic Community (AEC) nears, business tycoon Manuel V. Pangilinan said the Philippines remains unready for the economic unification of the regional market.
"No, we're not ready. .. People keep talking about integration but what does it really mean? I'm not saying it will not happen in one day, but not in our lifetime. Let us be realistic that it won't happen because politics will intrude," Pangilinan said.
"Like sugar, it is cheaper to import sugar, that will be good for Filipino consumers but you will displace four million people from their jobs. If you're a sitting president, can you afford that, turn away four million of your people without the livelihood? You cannot. It will be suicide. And any sitting president, whether in Indonesia or Malaysia, will have the same issues," he added.
Pangilinan chairs the Philippine Long Distance Telephone Co., Metro Pacific Investments Corp., and Manila Electric Co.
The creation of the AEC by yearend is seen to strengthen intra-regional trade and the free flow of capital, goods, skilled labor and services within the 10-nation Asean member states.
"For instance, does Jollibee have a big presence in Thailand? None.Why? Because there are Thai companies already in that business. Are there significant number of Filipino lawyers or accountants or nurses in Singapore? No. Why? Because the doctors, lawyers, nurses in Singapore will complain that Filipinos are taking over their job. Naturally the government will protect their people. So where is the integration happening?" Pangilinan said.
The Philippine government, for its part, has said the country is in a position to take on the challenges and seize opportunities in the upcoming full integration of the AEC beginning next year.
In a statement issued in September, Trade and Industry Secretary Gregory Domingo said he has already assured that the country is well-positioned for the integration.
Domingo said the country's stable economic performance along with the various reforms implemented has put the Philippines in a good position to benefit from the upcoming economic integration.
________________________________________________________________