By Lawrence Agcaoili (The Philippine Star) | Updated December 21, 2015 - 12:00am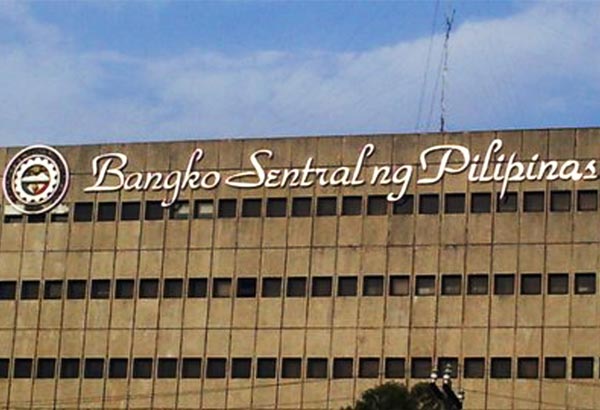 The BSP was earlier looking at a five-percent growth target for cash remittances from Filipinos abroad to $25.6 billion this year. The amount of money sent home by Filipinos abroad grew 5.9 percent to $24.35 billion in 2014 from $22.98 billion in 2013. Philstar.com/File
MANILA, Philippines - The Bangko Sentral ng Pilipinas (BSP) has lowered the projected growth of cash remittances from overseas Filipinos due to the global economic slowdown as well as the weakening of other currencies against the US dollar.
BSP deputy governor Diwa Guinigundo said the growth of cash sent home by Filipinos to their loved ones in the Philippines is slightly lower at four percent, instead of the earlier projection of five percent.
The BSP was earlier looking at a five-percent growth target for cash remittances from Filipinos abroad to $25.6 billion this year. The amount of money sent home by Filipinos abroad grew 5.9 percent to $24.35 billion in 2014 from $22.98 billion in 2013.
However, cash remittances grew only by 3.7 percent to $20.64 billion from January to October this year compared to $19.91 billion in the same period last year.
"I think we need to recall that the major markets for our overseas Filipino workers have also been affected by the general slowdown in the global economy. So their propensity to employ overseas workers, including Filipinos, would also be moderated by such softness in the economic performance," he said.
Guinigundo also said the de-risking by global banks by enforcing stricter regulatory measures on remittance business in compliance with the Financial Action Task Force (FATF) guidance has affected the growth of cash remittances.
He pointed out some of the domestic bank accounts in global banks have been closed due to money laundering concerns such as terrorist financing and others.
"So you see some migration of remittance from the banks to remittance or money transfer operators. Perhaps there could be some or less data capture on that front so it is very difficult to say that we are seeing a more permanent or a new normal in terms of remittances," he explained.
However, he assured there is continued strength in terms of consumption expenditures that have been supported by remittances.
Likewise, he noted steady investments especially in the real estate business that is supported by cash remittances from Filipinos abroad.
"So I think at this point it is difficult to say that we are seeing a more permanent shift to a lower normal remittances which we should see some recovery moving forward," Guinigundo said.
For his part, BSP managing director Francis Dakila Jr. said some Filipinos abroad could be holding on to their earnings overseas instead of sending them to their loved ones to the Philippines due to the strong US dollar.
"To some extent the reduction in remittances may also be the result of a feedback process. As the peso weakens and as you see the budgetary requirements of the families are stated in pesos, then you actually need less dollars in order to support these requirements. We don't actually have all the information as to how much of the compensation is being retained in banks abroad," he said.
For 2016, Guinigundo said remittances are expected to increase four percent to $26.3 billion on account of the steady deployment of Filipino workers, greater diversification of country destinations, and shift to higher-skilled types of work.
"Looking at the rate of deployment, we continue to see sustained resiliency in the deployment of our workers abroad," he added.
Cash remittances serve as a major source of foreign exchange that serves as buffer against external shocks.
__________________________________________________________