By Andre Santiago (The Philippine Star) | Updated April 8, 2016 - 12:00am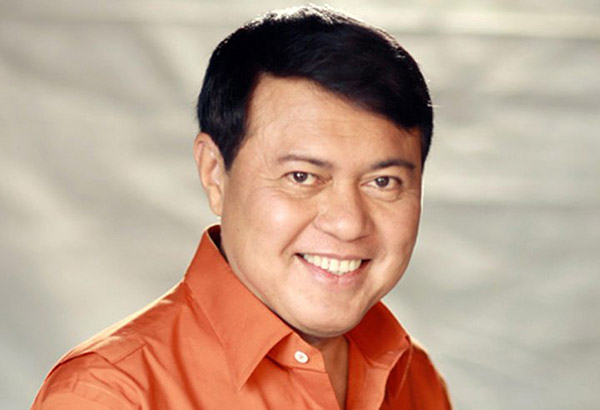 MANILA, Philippines - Recognizing his significant contributions to the Philippine real estate industry over the years, Vista Land and Lifescapes Inc. chairman Manuel "Manny" Villar Jr. received the prestigious Real Estate Personality of the Year award at the black-tie gala of the Philippines Property Awards 2016 at Fairmont Hotel in Makati City last night.
A self-made man and a central figure in the housing, business and finance sectors, Villar has catered to all Philippine market segments in the past decade, building around 300,000 quality houses in 95 cities and municipalities across 36 provinces in the country.
Dubbed by the Philippine Center for Investigative Journalism as the "Dean of (Philippine) real estate," he was also named by Forbes as one of the most prominent billionaires of the country with a net worth of $1.37 billion in 2016.
"I am deeply grateful for, and profoundly humbled by this recognition from the Philippines Property Awards," Villar told Property Report. "For me, the Real Estate Personality of the Year award is a testament to how Vista Land has been an instrument in improving the lives of Filipinos by providing them homes to live comfortably and communities where necessities are within their reach.
According to Villar, building quality houses for Filipinos has always been his priority, and with the promising outlook for the property sector in 2016, he said Vista Land has a strong competitive advantage given its wide geographic presence.
Initially established as a construction supplies business in 1975, Villar's Vista Land now operates several subsidiaries including Camella Homes, Communities Philippines, Crown Asia, Vista Residences, Brittany, and the newly acquired Starmalls Inc. Vista Land reported a record 14 percent growth in profits in 2015, amounting to PHP7.2 billion ($156 million) last year.
The editors of Asia's leading luxury real estate, architecture and design publication, Property Report, were among those who officially recognized Villar as the Real Estate Personality of the Year.
"Property Report's editorial team basically look for individuals who have made crucial developments to the industry. Manny Villar's contribution in providing quality housing to every Filipino is very evident in Philippine real estate," said Ramon Rufino, executive vice president of The Net Group and was also named as Real Estate Personality of the Year in 2015.
______________________________________________________________