By Lawrence Agcaoili (The Philippine Star) | Updated March 16, 2016 - 12:00am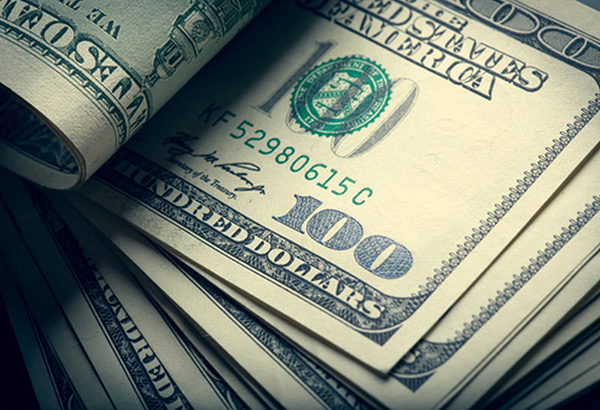 BSP Governor Amando Tetangco Jr. said cash remittances from overseas Filipinos climbed 3.4 percent to $2.02 billion in January from $1.965 billion in the same month last year. File photo
Steady growth despite softening oil prices in Middle East
MANILA, Philippines – Money sent home by Filipinos abroad continued to post steady growth in January despite the impact of the continued softening of oil prices on the economies in the Middle East, the Bangko Sentral ng Pilipinas (BSP) reported yesterday.
BSP Governor Amando Tetangco Jr. said cash remittances from overseas Filipinos climbed 3.4 percent to $2.02 billion in January from $1.965 billion in the same month last year.
Tetangco said remittances from land-based Filipino workers went up three percent to $1.6 billion while remittances from sea-based workers increased 4.6 percent to $447 million.
The BSP chief said more than 75 percent of the cash remittances came from the US, Saudi Arabia, the United Arab Emirates, Canada, Singapore, United Kingdom, Hong Kong, Qatar and Japan.
"Remittance flows from overseas Filipinos remained silent, underpinned by the sustained demand for skilled Filipino manpower overseas," the BSP chief said.
Business ( Article MRec ), pagematch: 1, sectionmatch: 1
Data from the Philippine Overseas Employment Administration (POEA) showed 30.5 percent of the 84,670 total approved orders in January were processed during the period.
Processed job orders were intended mainly to fill demand for service, production, and professional, technical and related workers in Saudi Arabia, Kuwait, Qatar, Taiwan, and the UAE.
Tetangco also cited the efforts of bank and non-bank remittance service providers to expand their international and domestic market coverage through their network of remittance business partners worldwide also provided support to steady remittance flows.
On the other hand, personal remittances also increased 3.4 percent to $2.23 billion in January from $2.07 billion in the same month last year.
Personal remittance is computed as the sum of gross earnings of overseas Filipino workers with work contracts of less than one year, including all sea-based workers, less taxes, social contributions, and transportation and travel expenditures in their host countries.
Tetangco said personal remittance flows consisted primarily of transfers from land-based workers with contracts of one year or more amounting to $1.7 billion as well as compensation of sea-based workers and land-based workers with short-term contracts reaching $500 million.
Cash remittances rose 4.6 percent to $25.77 billion last year from $24.63 billion in 2014 amid the strong demand for skilled Filipino workers abroad.
For this year, remittances are expected to increase four percent on account of the steady deployment of Filipino workers, greater diversification of country destinations, and shift to higher-skilled types of work.
ING Bank Manila chief economist Joey Cuyegkeng sees cash remittances growing between two percent and three percent this year.
"A downshift in remittance growth would require an upshift in the investment rate to sustain six percent," he said.
The investment bank executive said mid single-digit remittance growth since 2009 has kept them at eight to 10 percent of gross domestic product (GDP), supporting a six percent GDP growth with a 20 percent investment rate.
Finance Undersecretary Gil Beltran said Middle East continues to be a strong source of remittances despite record low oil prices.
Beltran, who is also the finance department's chief economist, pointed out the government should be prepared with options when the effect of the oil price crises starts to seep in.
_______________________________________________________