By Danessa Rivera (The Philippine Star) | Updated March 3, 2016 - 12:00am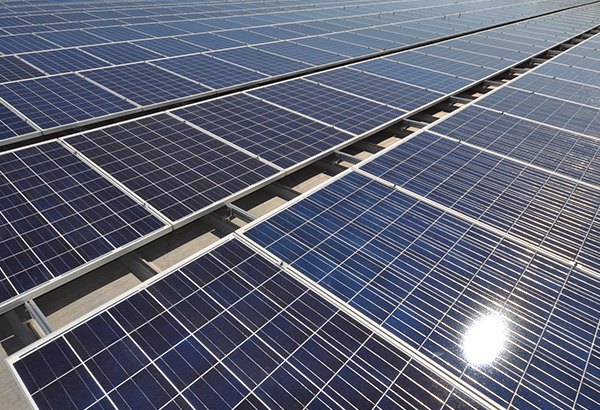 EISSI, the joint venture of Belgian solar project developer Enfinity N.V. and Filipino-owned mass housing developer Imperial Homes Corp., incorporated lithium batteries in its solar system package and made it available to the residential market outside of its scope. Philstar.com/File
MANILA, Philippines – Enfinity Imperial Solar Solutions Inc. (EISSI) introduced yesterday a solar power system that will provide 24/7 electricity for the residential market.
EISSI, the joint venture of Belgian solar project developer Enfinity N.V.and Filipino-owned mass housing developer Imperial Homes Corp., incorporated lithium batteries in its solar system package and made it available to the residential market outside of its scope.
"With the abundance of solar energy in the country, it is only imperative that we exploit the opportunity to harness free energy. We hope this would pave the way for ending homeowners' dependence on grid power,"

EISSI president and CEO Jocelyn Sta. Ana said in a press briefing yesterday.
The eSaver 3000

24/7 residential basic package includes a 1.5 kilowatt-peak (kWp) solar solution with a 2.9 kilowatt-hour (kWh) lithium battery which has a longer life span and bigger capacity than traditional lead acid batteries,
The company said its residential solar solution is the first of its kind in the country.
"This is the first time lithium batteries will be used in the solar system for the retail market," Sta. Ana noted.
Nickel and lead acid batteries are the more commonly used energy storage for solar solutions, particularly for off-grid renewable energy systems, and these are being phased out due to cost and environmental issues.
A lithium battery can last at least five years, extendable to 10 to 15 years with good battery management, compared with a typical lead acid battery which usually lasts for two to three years only.
"Lithium batteries are more compact and would take a smaller space, thus homeowners need not worry about aesthetics. They are also lighter and can be integrated in outdoor applications and mounted in walls," Sta. Ana said.
Apart from providing 24/7 electricity, she said the solar solution also works during power outages because it is also a "emergency saver."
"It works like a standby generator, working during brownouts."
The company said the solar solution

retails for

at P300,000 but is being offered at an introductory price of P295,000.
The energy generated by the system may offset the homeowner's electric bill by as much as P1,800 up to P3,300 monthly, based on P10-12 per kwh rate.
The company said several financial institutions have already expressed support in financing renewable solutions for consumers.
Among them are Bank of Philippine Islands, BPI Family Bank, BDO Unibank Inc., Landbank of the Philippines, Pag-IBIG Fund and Producer's Bank, which provide different funding mechanisms on how the solar solution may be purchased, either through home improvement loans, personal loans, credit card, and cash/deferred payment.